New, discover
Modilac Veggie Growing-up :
Expert in vegetable protein for 10 years, Modilac now offers the first vegetable alternative to growing-up milks. Formulated with pediatricians, it is now available.
To find out more, click here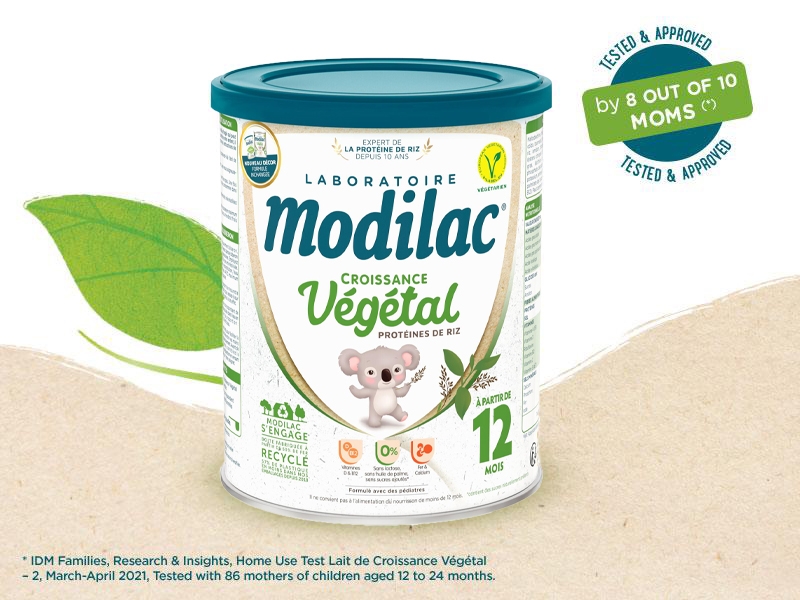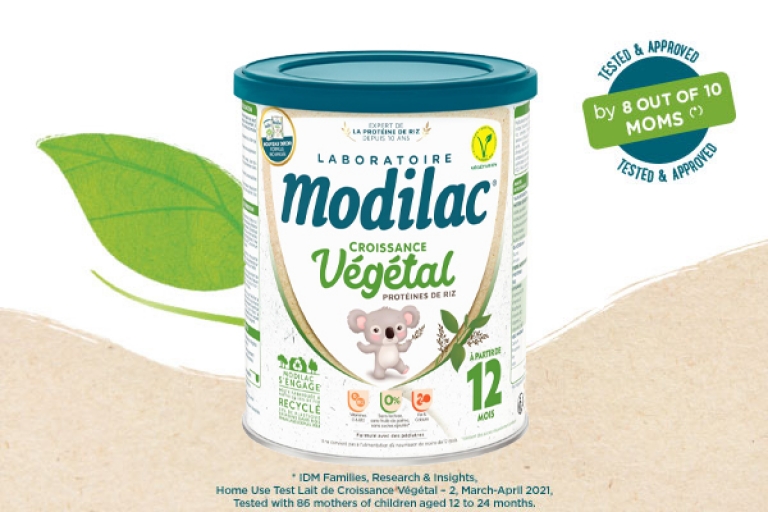 Discover the Modilac Expert Rice range
for babies with Cow's Milk Protein Allergy
For 10 years we have developed a unique know-how on cow's milk protein allergy. This allows us to assist you and to propose solutions to meet the nutritional needs of baby in case of CMPA and/or lactose intolerance.
To find out more, click here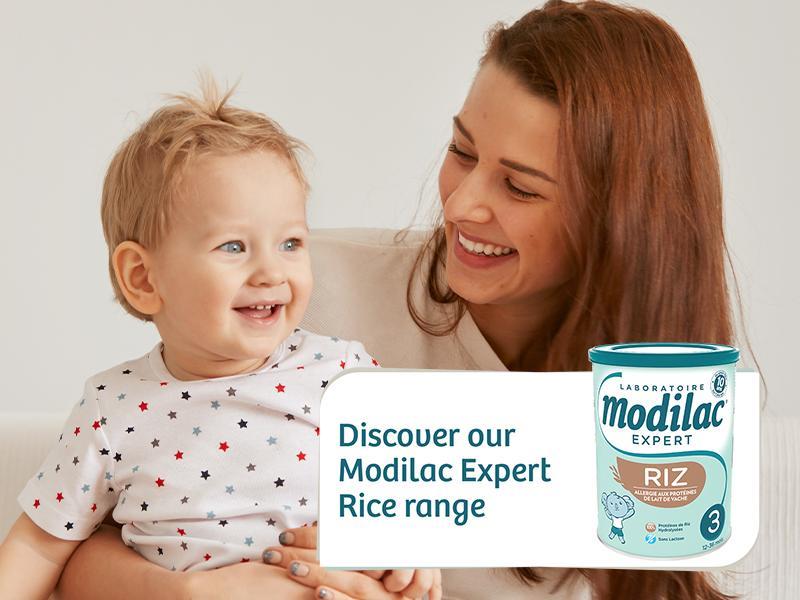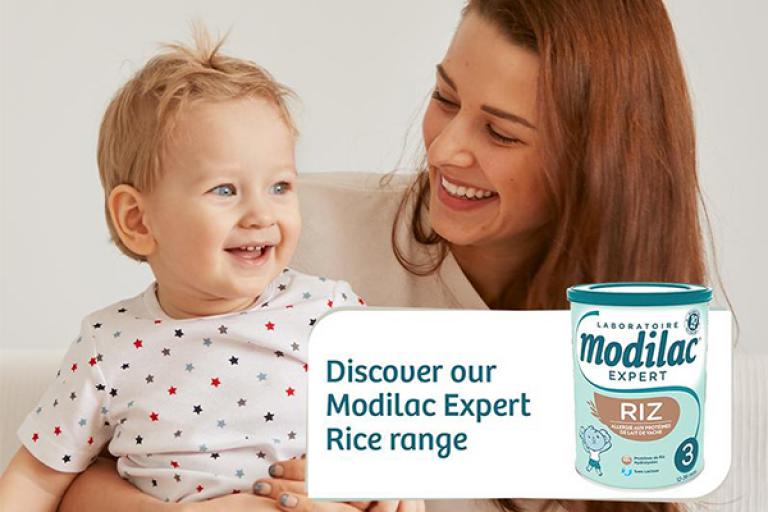 Our Commitments
For over 35 years we have believed that taking care of babies also means preserving the environment in which they will grow and thrive.

This is why we focus on a French production for our infant milk powder, with 100% French milk.
Read more