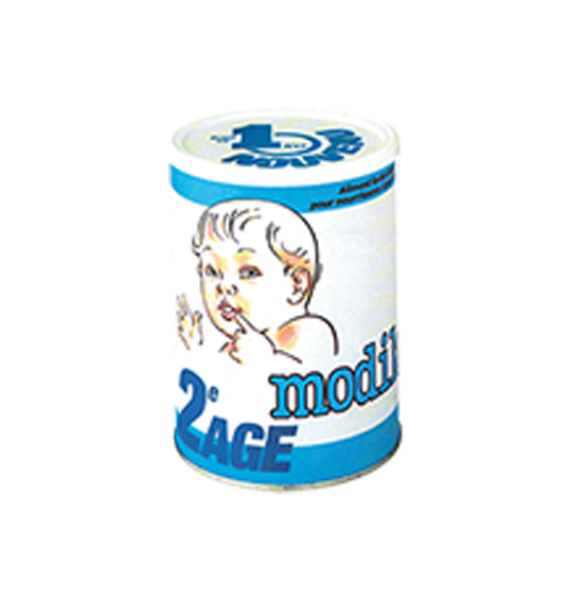 1984
Creation of Laboratoire Modilac
Our beautiful adventure started with the purpose of giving babies the best infant formula to meet all their specific needs. Laboratoire Modilac is a French brand for which the well-being of babies and parents is a major concern. This is why we are constantly innovating to enable you to enjoy special moments with your family.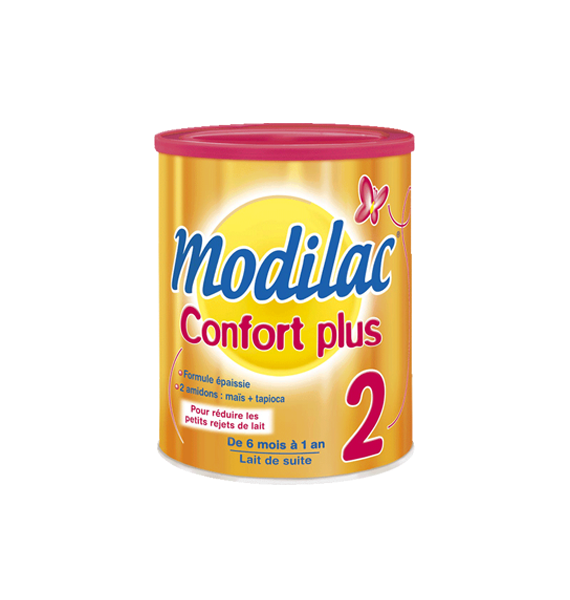 1998
First French brand to offer a thickened formula
To effectively meet all the specific nutritional needs of babies with mild digestive disorders, but also gluttonous babies, we have developed the very first thickened infant milk in France.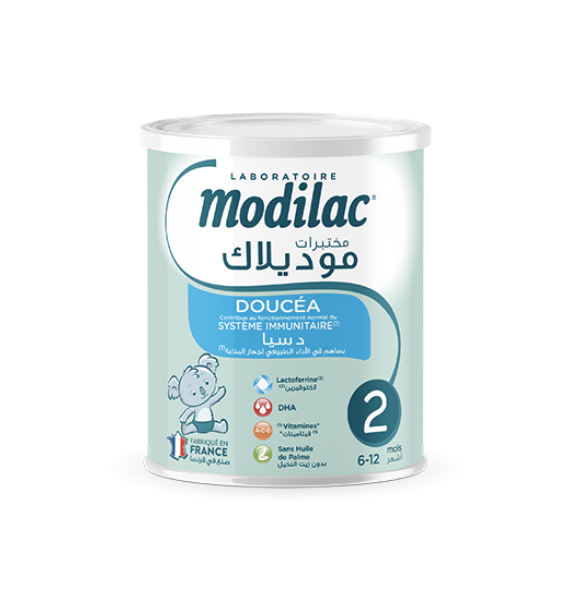 2004
Modilac goes worldwide
In Africa, Middle East & Asia.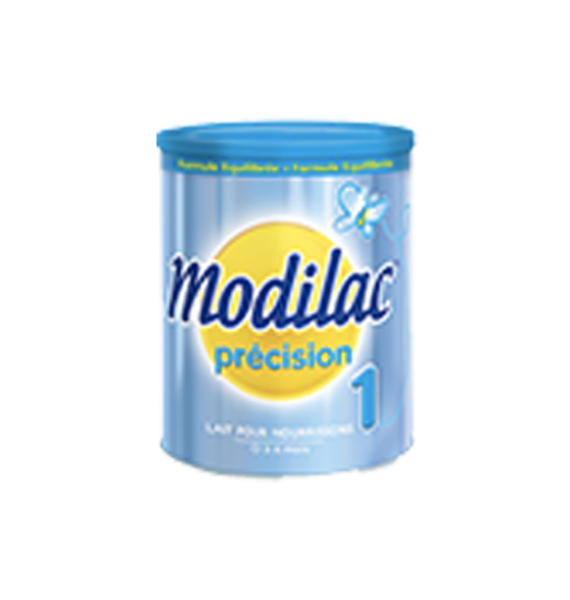 2005
First formulas with adjusted protein content and enriched with long-chain polyunsaturated fatty acids (LC PUFAs), Omega 3 & 6.
It is important to provide babies with sufficient fatty acids both in quantity and quality.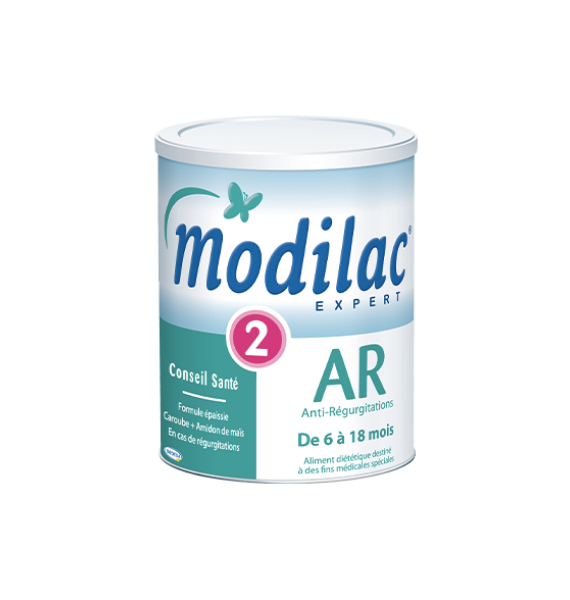 2006
Launch of our Anti-Regurgitation (AR)
Because we know that baby's regurgitation can be a source of concern for parents, we have specially developed this formula with a unique combination of 2 thickeners: Corn starch + Locust bean gum.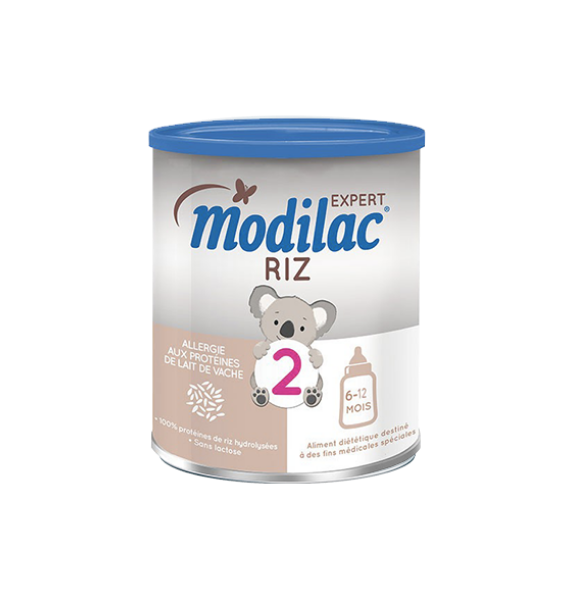 2009
First formula based on hydrolysed rice protein for babies allergic to cow's milk protein (CMPA)
Modilac Expert Rice is a real innovative infant formula as it is the first plant-protein hydrolysates based formula, clinically proven efficacy. It's also lactose and cow's milk protein free, perfectly designed to meet the specific needs of babies allergic to cow's milk proteins.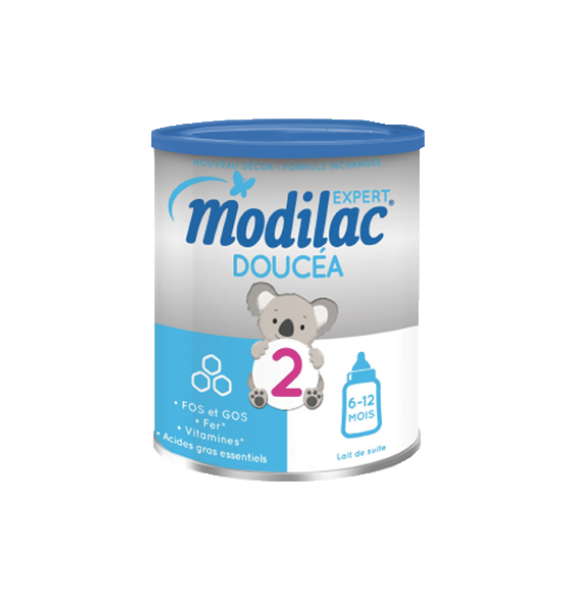 2012
Modilac innovates with Doucéa
This is the first formula with an enrichment of probiotics, prebiotics and long-chain polyunsaturated fatty acids (LC PUFAs).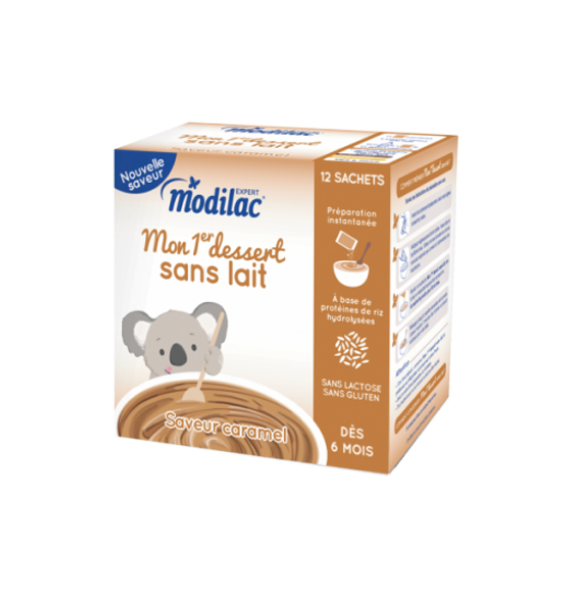 2015
First hydrolysed rice protein dessert for CMPA babies
Dietary diversification is an important step in a baby's life, this is why we have launched the very first desserts for allergic babies.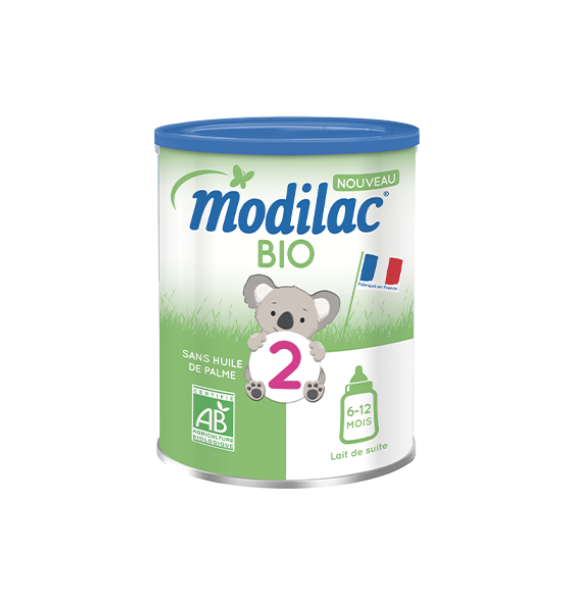 2015
Launch of the first Modilac organic infant milk.
Because taking care of babies also means preserving the environment where they will grow and develop themselves, we have designed palm-oil free organic infant formulas with carefully selected ingredients from organic farming .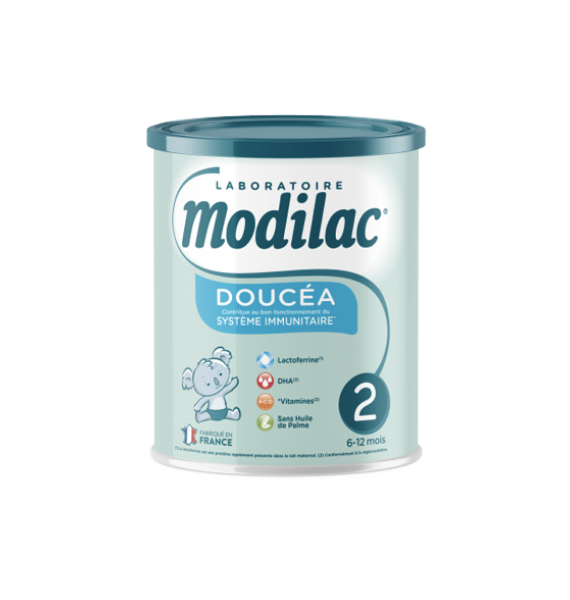 2018
First formula enriched with Lactoferrin
To be as close as possible to breast milk, Modilac Doucéa is the first milk in France to contain Lactoferrin. Thanks to cutting-edge expertise, we have been able to extract it from cow's milk of French origin, while preserving its properties. This know-how has enabled us to create the unique formula of Doucéa. Indeed, lactoferrin is a protein naturally present in large quantities in breast milk.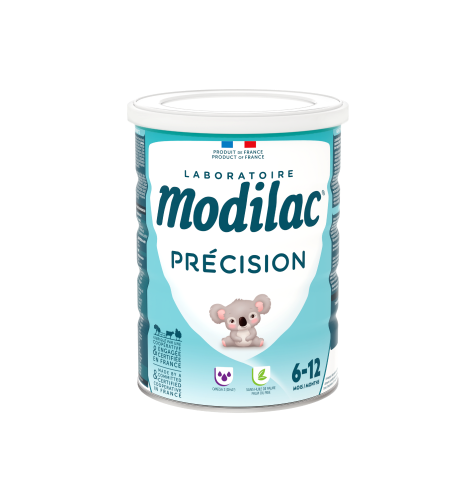 2020
Launch of Modilac Précision
A well balanced range at a fair price, to meet the nutritional needs of infants from birth to 12 months.