Concerns :
We would prefer our baby to have organic products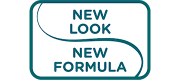 6 to 12 months
Concerns : We would prefer our baby to have organic products
Modilac Bio 2 has been developed to meet the specific nutritional needs of your baby, in addition to a progressively diversified diet, in accordance with the regulations.
Modilac Bio 2 contains vitamins A, C and D, in accordance with the regulations, which contribute to normal immune system function.
When choosing Modilac Bio 2, you are providing your baby with Bio infant formula, made in France, with a selection of Bio, vegetable fats, without palm oil. The Bio certification guarantees rigorous traceability of its Bio ingredients throughout the production chain, so your child can enjoy the benefits of eco-friendly agriculture.

Made in France

Palm oil free
Organic skimmed milk, organic demineralized whey proteins (milk), organic vegetable oils (high oleic sunflower oil, rapeseed oil, sunflower oil), organic maltodextrins, organic lactose, fish oil, emulsifier (organic sunflower lecithin), vitamin C, calcium chloride, calcium carbonate, calcium phosphate, calcium hydroxide, potassium chloride, magnesium chloride, ferrous (II) sulfate, choline bitartrate, inositol, zinc sulfate, potassium iodide, vitamin E, antioxidant (tocopherols-rich extract), L-tryptophan, nicotinamide, L-carnitine, sodium selenite, calcium pantothenate, cupric sulfate, potassium phosphate, magnesium oxide, vitamin B6, thiamin, vitamin A, riboflavin, manganese sulfate, folic acid, vitamin K, vitamin D, biotin, vitamin B12.
Palm oil free
Organically-grown ingredients
How to calculate the dose of
Modilac Bio 2

?

This dose calculation table provides a guide of average daily amounts.
Follow your doctor's advice to adjust the doses to your child's needs.

Average weight

: 7 kg and over
Amount of water per bottle (ml)
Number of scoops per bottle
Number of bottles per 24 hours
Nutritional values
Reconstitution rate: 12,9 %.