Concerns :
Babies who are thriving and have no digestive problems | We want to wean our baby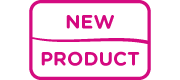 Over 12 months
Concerns : Babies who are thriving and have no digestive problems | We want to wean our baby
In addition to a diversified diet, Modilac Doucéa Growth Night meets the nutritional needs of your baby.
Its unique formula contains:
- An adjusted protein content to take into account other contributions of its diet.
- Iron, 24 times more than in cow's milk, which contributes to good cognitive development.
- Vitamins A, C and D that contribute to the normal functioning of the immune system.
- Essential fatty acids, including α-linolenic acid (Omega 3), which contributes to the development of the brain.
- Zinc that contributes to the normal growth of young children.
- A natural taste for good eating habits.

Made in France

Palm oil free
Skimmed milk, lactose, vegetable oils (oleic sunflower, rapeseed, sunflower), maltodextrins, whey proteins (milk), calcium phosphate, emulsifier (soy lecithin), potassium phosphate, magnesium citrate, potassium chloride, sodium chloride , vitamin C, potassium citrate, calcium carbonate, ferrous sulfate, potassium hydroxide, zinc sulfate, antioxidants (tocopherol-rich extract, L-ascorbyl palmitate), calcium citrate, vitamin E, potassium iodide, nicotinamide, calcium pantothenate, sodium selenite, copper sulfate, vitamin A, thiamine, vitamin B6, manganese sulfate, folic acid, vitamin K, biotin, vitamin D, vitamin B12.
Made in France and Palm Oil Free.
How to calculate the dose of
DOUCEA GROWING-UP NIGHT

?

This dosing table proposes, as an indication, average daily quantities.

 

Follow the advice of your doctor to adapt the intake to your child's needs.
Amount of water per bottle (ml)
Number of scoops per bottle
Number of bottles per 24 hours
Nutritional values
Reconstitution rate: 13.5%